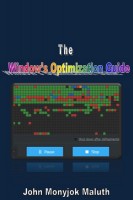 The Windows' Optimization Guide
by

John Monyjok Maluth
(5.00 from 2 reviews)
The Windows' Optimization Guide is a book that tells how to secure 'fix' common computer errors without the help of an ICT personnel. Following the steps given in this little book will surely help you solve common computer issues. The performance and security of your PC are very important. You can make your PC run faster by following these simple steps. Good luck!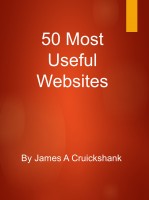 50 Most Useful Websites
by

James A Cruickshank
(5.00 from 1 review)
There are numerous websites that are useful, but they aren't known to most people. Whether you want to fill in a PDF form, send a really big file to someone across the web or get medical information trusted by doctors, there's a website for it. This book lists the 50 most useful websites to a UK audience.