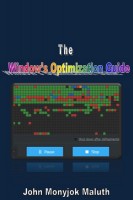 The Windows' Optimization Guide
by

John Monyjok Maluth
(5.00 from 2 reviews)
The Windows' Optimization Guide, is a book that tells you how to securely 'fix' common computer errors, without the help of an ICT personnel. Following the steps given in this little book, will surely help you solve common computer issues. The performance and security of your PC are very important. You can make your PC run faster by following these simple steps. Good luck!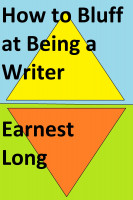 How to Bluff at Being a Writer
by

Earnest Long
(2.00 from 1 review)
Would you like to be a writer and have people want to meet you? But you don't want it to be a lot of effort. Or perhaps, you are already writing but find it a struggle. This book shares some secrets and tips from a writer published for 5 years and still counting online.
Related Categories