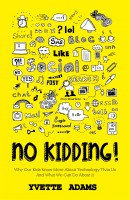 No Kidding Why Our Kids Know More About Technology Than Us And What We Can Do About It
Your kids know way more about technology than you, and it's time you did something about it. This book is aimed at helping you get started with technology and to understand how it can actually help not hinder your family life. It will also serve as a valuable resource to teachers, career advisors, grandparents and other influencers of children who realise the world is changing.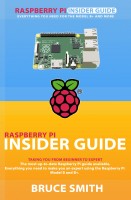 Raspberry Pi Insider Guide
The world of computing moves fast and since the Raspberry Pi was launched in 2012, a lot has changed. Raspberry Pi Insider Guide is the most complete up-to-date guide available. This comprehensive volume covers the Raspberry Pi and its software as it is today. Everything you need to make you an expert using the Raspberry Pi Model B and B+. A massive 400 pages packed with vital information.