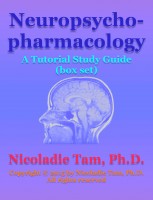 Neuropsychopharmacology: A Tutorial Study Guide (box set)
by

Nicoladie Tam, Ph.D.
" Neuropsychopharmacology" is a part of the Neuropsychopharmacology course series textbooks. It is a tutorial written in questions and answers format. It is a study guide with in-depth explanations. Each section is a modular unit that is self-contained for easy reading. The principles and concepts are introduced systematically so students can learn and retain the materials intuitively.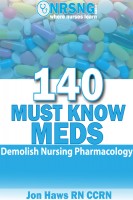 140 Must Know Meds Demolish Nursing Pharmacology
by

Jon Haws RN CCRN
Pharmacology makes up 15% of the NCLEX® test plan. For many nurses medications and pharmacology can be a difficult subject. If you are ready to finally take your NCLEX® Pharmacology studies to the next level . . . this is the perfect book for you! With hundreds of pages of the most vital facts about the most tested medications this ebook for nursing students is a must have.
Related Categories