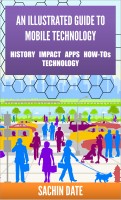 An Illustrated Guide to Mobile Technology
Everything you want to know about mobile technology. The book is richly illustrated in color with more than one hundred charts, sketches, pictures and info-graphics. This book is for students, educators, information technology professionals, history buffs, entrepreneurs and pretty much anyone else who is curious to learn about mobile technology.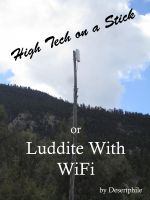 High Tech on a Stick; or, Luddite with WiFi
(3.00 from 6 reviews)
Long distance WiFi does not have to be a pain in the ass to achieve: the basics are covered in this pamphlet. For about US$220 you can extend your wireless network several miles if your distant site is in line of sight; for about US$80 more each you can get around each obstruction.