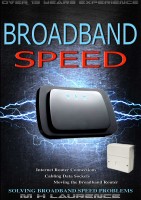 Broadband Speed
by

M Laurence
Have you ever had frustratingly slow Broadband? Did you know that your very house; the architecture, how far away you are from your Router or even your phone line could be causing the slowdowns? Do you wish you knew the methods to solving your speed Router issues? You can become the MacGyver of your Broadband with various methods I provide to get the maximum from your Broadband.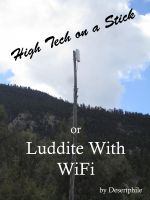 High Tech on a Stick; or, Luddite with WiFi
by

Desertphile
(2.71 from 7 reviews)
Long distance WiFi does not have to be a pain in the ass to achieve: the basics are covered in this pamphlet. For about US$220 you can extend your wireless network several miles if your distant site is in line of sight; for about US$80 more each you can get around each obstruction.