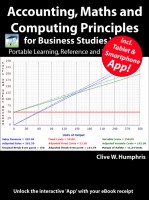 Accounting, Maths and Computing Principles for Business Studies V10
by

Clive W. Humphris
Accounting, Maths and Computing Principles for Business Studies V10 - eBook covers all the topics of this popular software title used in schools and colleges worldwide for over twenty years and now available as a Tablet and Smartphone App. See Additional Notes at the back of the book for instructions to download the accompanying interactive App which brings the 250+ topics to life.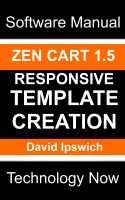 Zen Cart 1.5 Responsive Template Creation
by

David Ipswich
The Zen Cart 1.5 Responsive Template Creation book takes you step-by-step through the process of creating a completely new responsive Zen Cart 1.5 template. You do not need any prior coding knowledge as the book takes you line by line through all the required code, teaching you as you progress through the book.