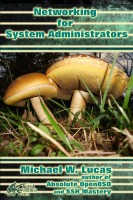 Networking for Systems Administrators
If basic TCP/IP was hard, network administrators couldn't do it. Servers give sysadmins a incredible visibility into the network—once they know how to unlock it. A systems administrator doesn't need to know the innards of TCP/IP, but knowing enough to diagnose your own network issues will transforms a good sysadmin into a great one.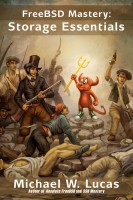 FreeBSD Mastery: Storage Essentials
FreeBSD is one of the oldest and most featureful open-source Unix-like operating systems. FreeBSD Mastery: Storage Essentials takes you on a deep dive into FreeBSD's disk management systems.