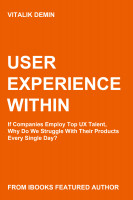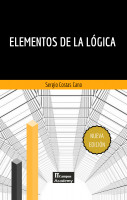 Elementos de la Lógica - Segunda Edición
by

Sergio Costas Cano
La lógica, originalmente, es la ciencia formal que estudia las leyes necesarias para la construcción de un razonamiento perfecto. Hoy en día su campo de estudio es mucho más amplio, ya que abarca la ciencia de la computación matemática. Pero primero vamos a tratar la cuestión del razonamiento.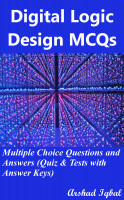 Digital Logic Design MCQs: Multiple Choice Questions and Answers (Quiz & Tests with Answer Keys)
by

Arshad Iqbal
Digital logic design multiple choice questions has 700 MCQs. Digital logic design quiz questions and answers pdf, MCQs on logic gates, PLC, combination logic, Boolean algebra, algorithmic state machine, asynchronous sequential logic, digital electronics, digital logic MCQs with answers, digital integrated circuits, binary systems, MSI, PLD components, registers counters, memory units MCQs.