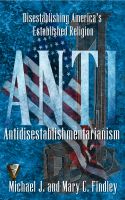 Antidisestablishmentarianism
(5.00 from 1 review)
The Bible is a Book of Science Secular Humanism is a Religion of Mythology Antidisestablishmentarianism As the title of a book it is a little cumbersome, a little intimidating, except that it's absolutely essential to the discussion of Secular Humanism as America's Established religion and how we can disestablish it.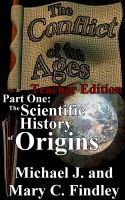 Conflict of the Ages Part One: The Scientific History of Origins Teacher Edition
(4.00 from 1 review)
The Conflict of the Ages is a Multi-Part exploration of History, Science and ancient Literature. This first installment covers the concepts of God, time, Creation, physics, cosmology, and specifics about each day of Creation. We make comparisons with ancient sources to see where they agree with the Scriptural account.