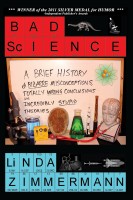 Bad Science
by

Linda Zimmermann
(5.00 from 1 review)
2011 Silver Award Winner for Humor in the Independent Publishers Awards! "Bad Science" takes a humorous look at bloodletting, alchemy, quack devices, the worship of meteorites, faked data, and secret testing on people. The history of science has been fraught with persecution, fraud,and ignorance on a massive scale, but that doesn't mean we can't laugh about it!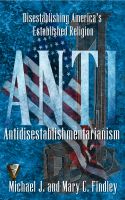 Antidisestablishmentarianism
by

Mary C. Findley

&

Michael J. Findley
(5.00 from 1 review)
The Bible is a Book of Science Secular Humanism is a Religion of Mythology The so-called "separation principle" actually supports biblical training as essential to society's survival. Scientific facts prove that "deep time" is impossible. Few fully understand that they have to stop secularism's growth or belief and freedom will be things of the past in America.
Related Categories