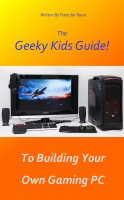 The Geeky Kids Guide! To Building Your Own Gaming PC
This is the first in a brand new series of Geeky Kids Guides! created especially for teenagers wanting to shortcut all the technical padding and get right down to the facts needed to build a top end gaming PC. Gaming PC's are the latest teen global phenomenon.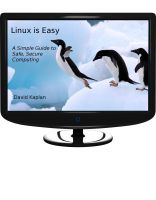 Linux is Easy - A simple guide to safe, secure computing
(5.00 from 1 review)
Looking for a great alternative to Windows and Mac? If so, this guide is for you. Get ready to explore a new way to do your everyday computing with a large selection of applications. It's easy, fun, and inexpensive. Take your computing to a whole new level!