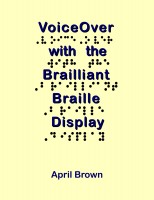 VoiceOver With the Brailliant Braille Display
by

April Brown
Improve your braille skills while learning to navigate VoiceOver. With this manual, you'll practice step by step processes and build the foundation to work with nearly any program on the Mac with either the Brailliant Braille Display, or spoken VoiceOver itself. This foundation can be built upon as the Mac adds more programs, changes apps and programs, and adapts Siri for the Mac.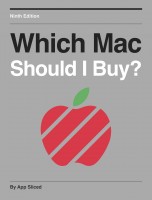 Which Mac Should I Buy?
by

App Sliced
Buying a new computer can be a stressful endeavor. But getting a new Mac doesn't have to be a headache or takes months of research. The aim of this book is to simply help you pick the best Mac for your needs while showing you how to save a few hundred dollars on your purchase. And it's not going to take 300 pages like some other computer books.