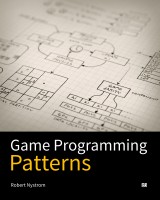 Game Programming Patterns
by

Robert Nystrom
Based on years of real-world experience shipping AAA games, Game Programming Patterns collects proven tools to manage your game's complexity, make progress on it quickly, and optimize its runtime performance.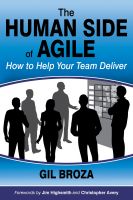 The Human Side of Agile - How to Help Your Team Deliver
by

Gil Broza
(5.00 from 1 review)
You need a team that's self-organized, energetic, and flexible, even in tough situations, but the human side of Agile is tricky. With this book, establish yourself as a confident, capable leader who adds value; build and lead an engaged team that's up to any challenge; cultivate collaboration and continuous improvement; and reap the full benefits of Agile in the real world with real people.