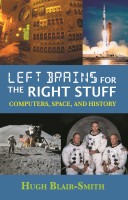 Left Brains for the Right Stuff: Computers, Space, and History
by

Hugh Blair-Smith
What made the Space Race possible? What made it necessary? How close a race was it? And what did it achieve? The answers are connected in surprising ways. Left Brains for the Right Stuff briefly summarizes the history of three technologies-rockets, navigation, and computers-and recounts how they were woven into the rise and rivalry of superpowers in the twentieth century.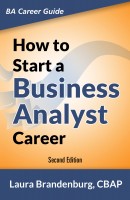 How to Start a Business Analyst Career
by

Laura Brandenburg
(5.00 from 1 review)
With the salary for a business analyst reaching above $90,000 per year, more talented, experienced professionals are pursuing business analysis careers. But the path is not clear cut. My promise to you is that this book will help you find your best path forward into a business analyst career. More than that, you will know exactly what to do next to expand your business analysis opportunities.