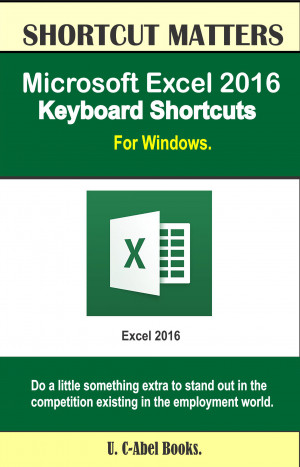 Microsoft Excel 2016 Keyboard Shortcuts For Windows
by

U. C-Abel Books
The use of Microsoft Excel spreadsheet program is becoming inevitable in the present employment world. The fact that there is competition among employers, employees and self-employed businessmen is a fact that cannot be overemphasized. Therefore anybody who wants to stand out in the crowd must do a little something extra in order to be noticed, and one of the things to do is to use shortcuts.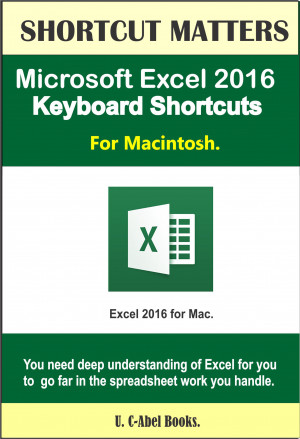 Microsoft Excel 2016 Keyboard Shortcuts For Macintosh
by

U. C-Abel Books
Microsoft Excel, a spreadsheet program used for budgeting, accounting, bookkeeping, small businesses and many more tasks is among the best spreadsheet programs available in the market today. Without an encyclopedic knowledge of Excel, one maybe found wanting in so many areas as far spreadsheet is concerned. That is why you need to really prepare yourself.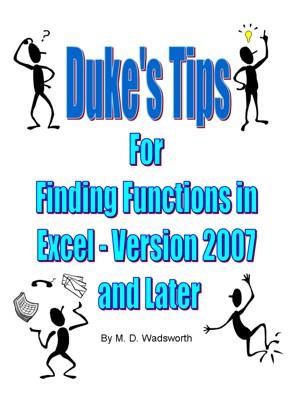 Duke's Tips For Finding Functions in Excel - Version 2007 and Later
by

M. D. Wadsworth
This book is for anyone who is having trouble finding the Function (Tool) that they want to use in Excel - Versions 2007, 2010, etc. It shows them how to Customize their Quick Access Toolbar with the Icons for the Functions that they use most often. It also privides an alphabetizes Index of the Functions with the Tab and Group Area where the Function can be found. A BIG Timesaver.
Related Categories