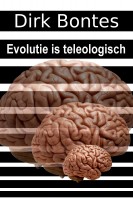 Evolutie Is Teleologisch
by

Dirk Bontes
Teleologie = doelgerichtheid, alsof het gepland is. Het maakt nogal verschil of de evolutie zich gedraagt als een stuurloos schip of dat het een doelgerichte koers vaart. Dit artikel onderbouwt de doelgerichtheid van de evolutie van eiwitten en organen met simpele natuurkundige en wiskundige argumenten. Het bespreekt de strepen van de zebra, de nek van de giraffe en de grootte van onze hersenen.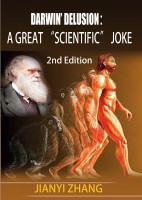 Darwin's Delusion: A Great "Scientific" Joke
by

Jianyi Zhang
(5.00 from 1 review)
The Darwinian Theory is one of the most contentious scientific theories in the human history. The main stream scientists worship it as the most magnificent theory. In this book, the author reveals absurdity of the theory, and so-called supportive evidences even not relevant. The book is totally based on scientific facts and reasoning, and provides the readers with a new perspective.