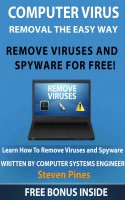 Computer Virus Removal The Easy Way
by

Steven Pines
(5.00 from 1 review)
Learn how to remove viruses and spyware the fast, free, simple, easy way. I will provide you with all of the tools to help you remove viruses and spyware from your Windows based computer. This book will help you get rid of over 90% of the viruses and spyware from your computer all for free.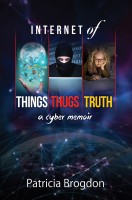 Internet of Things, Thugs, Truth
by

Patricia Brogdon
(4.88 from 8 reviews)
Similar in concept to Eat, Pray, Love (a travel memoir with underlying personal and spiritual experiences), this career memoir takes you through the author's experiences interacting with her company's CEO while coming to grips with some behind-the-scenes and surprising spiritual encounters. Gutsy and starkly honest with lots of dialogue this is a great summer read.