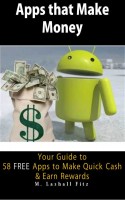 Apps that Make Money
by

M. Lashall Fitz
"Apps that Make Money" is a short, easy to use book that contains a list of 58 FREE apps that you can use to put money in your pockets. These are top rated apps that pay out in real cash or practical gift cards to major retail stores. Some of them pay really fast, the same day or within 24 hours.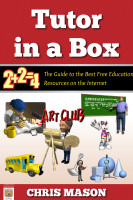 Tutor in a Box: The Guide to the Best Free Education Resources on the Internet
by

Chris Mason
(5.00 from 1 review)
Are you one of the 1.5 Million children being educated in an alternative school setting (Virtual School Home School or Independent study) or just a student in need of help in school. If you answered yes then Tutor in the Box is for you. This resource rich book will show you where the best education resources are on the internet.