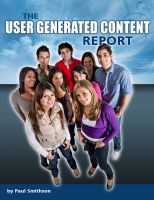 User Generated Content Report
by

Paul Smithson
A helpful and informative guide to the world of user-generated content. Covers everything from social media through to blogs, forums, rating systems, user commenting, user reviews and a whole heap more. Includes useful examples, hints and tips, insider knowledge, legal issues, pitfalls to watch-out for, and ways that will help transform any kind of website into a highly active user experience.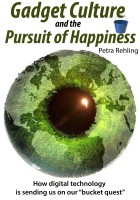 Gadget Culture and the Pursuit of Happiness
by

Petra Rehling
The late Steve Jobs has become a figurehead of our modern "gadget culture." His ubiquitous "iThings" have bestowed meaning to our boring lives and profane identities and redefined the world for us. In an era of intense discomfort, iThings, Lolcats and accidental Internet celebrities like Matt Harding guide us through our lives and have taken on a central role in our daily pursuit of happiness.