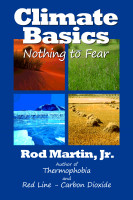 Climate Basics: Nothing to Fear
by

Rod Martin, Jr
Afraid of the future? Don't be. When we're armed with the basic facts of climate, we can more easily spot the lies that the corrupt, corporate news media is trying to feed us. Some of those lies are huge. This small book gives us everything the layman needs to know about climate science.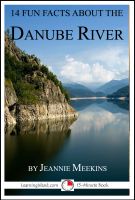 14 Fun Facts About the Danube
by

Jeannie Meekins
The Danube is a romantic river. It begins in the Black Forest of Germany, slashes gorges through the mountains and meanders along broad plains. Many castles and palaces have been built along its banks. Many cities have been built, destroyed and rebuilt. A truly international river, it is a source of travel and trade for many European countries. Discover some fun facts about this fascinating river.
Related Categories