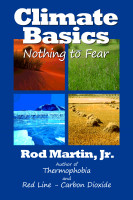 Climate Basics: Nothing to Fear
by

Rod Martin, Jr
Afraid of the future? Don't be. When we're armed with the basic facts of climate, we can more easily spot the lies that the corrupt, corporate news media is trying to feed us. Some of those lies are huge. This small book gives us everything the layman needs to know about climate science.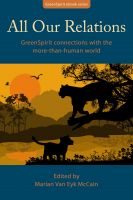 All Our Relations: GreenSpirit Connections With the More-Than-Human World
by

Marian McCain
A book that celebrates and honours our relationships with all those other life forms who share our Earth. How we treat these 'fellow-travellers,' how we perceive them and interact with them—and the extent to which we love and respect them—is a measure of our humanity and our spiritual evolution. The greater our appreciation for them, the more they teach us and the more joy they bring to our lives.
Related Categories