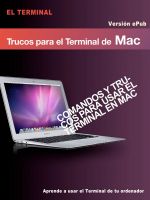 Trucos para el terminal de Mac
El Terminal nos permite acceder a múltiples funciones que de otra forma serían prácticamente imposibles de realizar. Al principio puede parecer un poco engorroso su uso, debido esencialmente a qué estamos acostumbrados a manejar entornos gráficos, pero al poco tiempo descubriremos que su funcionamiento es realmente práctico y productivo.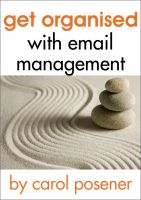 Get Organised With Email Management
This eBook has been designed to help you manage your email without requiring you to spend hours studying just how to do it. The advice is straightforward to understand, simple to implement, and immediately beneficial to your sense of well-being. Put these strategies into action for immediate relief, and control the runaway downloads filling up your inbox and creating stress in your experience.