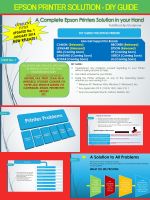 Epson Printer Support & Help - DIY Guide
A Complete Do-It-Yourself Epson Printer Guide - must for every user. All setups are updated with build in videos so that you can understand easily. Troubleshoot any problems yourself regarding to your Printer without asking anyone for help. Videos included for all issues i.e. drivers, fax, print, scan, (wireless), spooler, fix paper jam, remove queues, fix cartridges, drums, printer test, etc.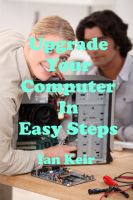 Upgrade Your Computer In Easy Steps
This book explains how to upgrade a computer or build a new computer in easy steps, the same as if a friend was talking through each action step by step.