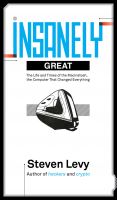 Insanely Great: The Life and Times of Macintosh, the Computer that Changed Everything
by

Steven Levy
The creation of the Mac in 1984 catapulted America into the digital millennium, captured a fanatic cult audience, and transformed the computer industry into an unprecedented mix of technology, economics, and show business. Now veteran technology writer and Newsweek senior editor Steven Levy zooms in on the great machine and the fortunes of the unique company responsible for its evolution.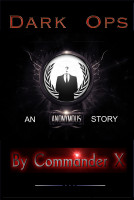 Dark Ops: An Anonymous Story
by

Commander X
Over a decade after Anonymous first appeared, it has grown from a small band of hacktivists to a Global Collective with organized National Cells in half the countries on Earth & 2.5 million dedicated participants worldwide. Dark Ops explores four years in the history of the global and viral meme of revolution called Anonymous, as it continues to battle the forces of evil bent on world domination.