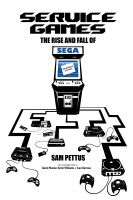 Service Games: The Rise and Fall of SEGA
Starting with its humble beginnings in the 1950's and ending with its swan-song, the Dreamcast, in the early 2000's, this is the complete history of Sega as a console maker.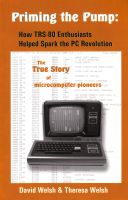 Priming the Pump: How TRS-80 Enthusiasts Helped Spark the PC Revolution
In 1977, Radio Shack introduced TRS-80, the first off-the-shelf microcomputer, for $600. David Welsh, a hobbyists-turned-programmer, created a word processor for it and sold it worldwide to eager fans. David and his wife Theresa became part of the leading edge of the software business. With 122 illustrations, read their story and stories of other software pioneers.