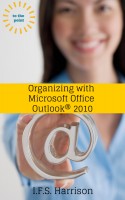 Organizing With Microsoft Office Outlook 2010
by

IFS Harrison
Customize Your Outlook. Stay Organized. Work Faster. If you feel like you spend too much time in your inbox, this eBook is for you. Learn to Import Contacts from Microsoft Office Excel, Customize Fields, Work with Contact Groups, Search, Quick Steps, Mailbox Cleanup and more. Save time and get to the point in Outlook!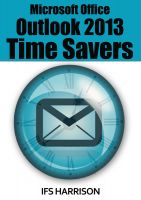 Microsoft Office Outlook 2013 Time Savers
by

IFS Harrison
Learn the newest features of Microsoft Office Outlook 2013 as well as tips to make your Inbox time less of a hassle and more productive. Learn how to: Customize Outlook to Work for You. Organize Your Inbox Folders. Create Templates. Ignore messages. Share Your Calendar. These are just a few of the over 50 tips and how-tos included in this illustrated guide.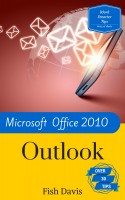 Work Smarter Tips for Microsoft Office Outlook 2010
by

Fish Davis
Use Microsoft Outlook 2010 faster, better, smarter! With the 30+ illustrated tips and keyboard shortcuts in this guide, you will become more proficient in Microsoft Office Outlook. You will spend less time in your inbox and more time getting work done.