A Quick Guide To Technical Writing
by

TL Pojuner
This guide gives you the basics, essentials, and the 'How To' methods for creating specific types of documents, as well as relevant insight to becoming a Technical Writer. If you are interested in becoming a Technical Writer, this guide provides a detailed look into the world of Technical Writing. If you are already a Technical Writer, this guide is a great reference tool.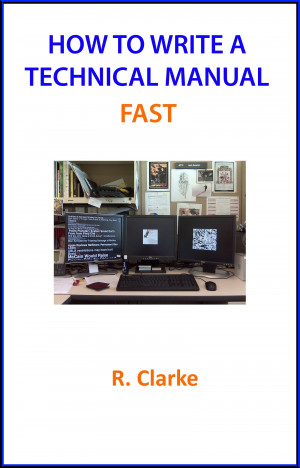 How to Write a Technical Manual Fast
by

Regina Clarke
This book was written for business people who have little time to create manuals (and even less time to figure out how to do it) but who know it is critical to have one, because THE MANUAL IS THE CUSTOMER'S PRIMARY WINDOW INTO USING THE PRODUCT. If the right conditions are in place, a working draft of your technical manual can be ready FAST—within a week.