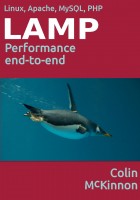 Linux, Apache, MySQL, PHP Performance End to End
by

Colin McKinnon
A guide to great website page speed and improved capacity. The book covers the journey of data from a server's disk to the mind of the user explaining the bottlenecks/providing practical solutions. Covering content optimization, tuning your TCP stack for mobile clients, what the ZOP+ optimizer flags do, how SaaS/backoffice systems differ from public facing websites, and more.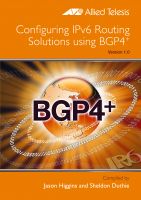 Configuring IPv6 Routing solutions Using BGP4+
by

Allied Telesis Labs Limited
The array of attributes available in BGP provides fine grained control of IP route exchanges. Understanding the correct use of all these attributes, and the subtle effects of configuration choices, can be daunting. This guide explains effective BGP configuration, using dozens of illustrative examples for IPv6, using the BGP4+ implementation from Allied Telesis.