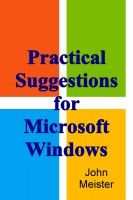 Practical Suggestions For Microsoft Windows
If you use the DEFAULTS from Microsoft... YOU NEED THIS BOOK.... really. The details included will improve the performance of your system noticeably. If you're already a power user and done many of the recommendations, you will still likely find something that will help you with your system.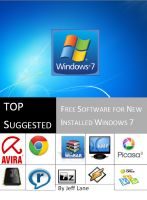 Top Suggested Free Software for New Installed Windows 7
When you got your newly installed Windows 7, or you just unfortunately reinstalled Windows 7 for some reasons, you may raise a question like this: Are there any other software I should install for this new system? The answer is Yes. As a Windows system user started from Windows 95 to Windows 7 today, I decide to share my experience and recommendation on what other software you should install.