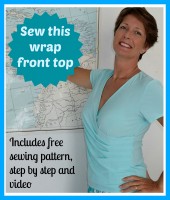 Sew this Wrap Front Top - free sewing pattern
by

Deby at So Sew Easy
Sew this Wrap Front Top - free sewing pattern. The latest sewing pattern release from the popular So Sew Easy sewing site. Step by step instructions and a free sewing pattern for how to sew this easy and flattering wrap front top. Also include a video tutorial, lots of tips and tricks, materials lists, fitting tips and more.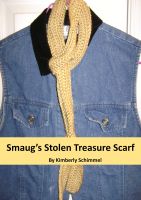 Smaug's Stolen Treasure Scarf
by

Kimberly Schimmel
This decorative crocheted scarf is inspired by the dragon in The Hobbit by J.R.R. Tolkein. Smaug sits on the treasures of gold and jewels that belong to the dwarves led by Thorin, son of Thrain, son of Thror. This crocheted design is made of a gold-colored yarn with gold-tone metal rings added.