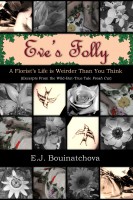 Eve's Folly
by

E.J. Bouinatchova
If you're brave enough to read the full wild-but-true story Fresh Cut, you'll get all the humor and absurdity of Eve's Folly plus moments of dark despair and shocking tragedy. Either way, you're bound to be transformed by your adventure through this bizarre, colorful world.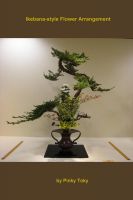 Ikebana-style Flower Arrangement
by

Pinky Toky
Ikebana is a Japanese floral art. Although it is a creative expression, ikebana has to conform to certain rules. Over the centuries, many different types of ikebana have been created.