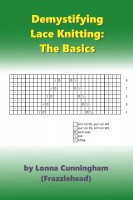 Demystifying Lace Knitting: the basics
by

Lonna Cunningham
(5.00 from 1 review)
Have you been looking at all the lovely lace knitting patterns out there, but reluctantly passed them by as you're certain it's all too hard for you? If you can cast on, knit, purl, and bind off, you're ready for this course! Join us as we demystify the art of lace knitting: make holes in your knitting on purpose and learn how to properly finish your project so it shows your work beautifully!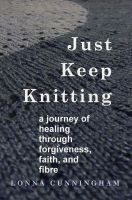 Just Keep Knitting: a journey of healing through forgiveness, faith, and fibre
by

Lonna Cunningham
(4.33 from 3 reviews)
When chest pain and exhaustion forced a pause in her busy life, author Lonna Cunningham was called upon to take a closer look at the big events of her past: the death of her infant daughter, her husband's sudden personality changes and the discovery of the brain tumour that had triggered them ... then she had to rethink her past in order to find her path to the future.
Related Categories