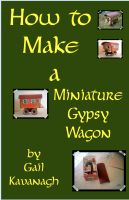 How to Make a Miniature Gypsy Caravan
Build, furnish and paint your wagon and head for the road! This miniature Gypsy Wagon is based on a genuine 'barreltop' and will make a delightful addition to your miniature gallery!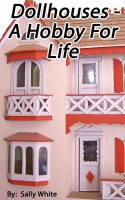 Doll Houses - A Hobby For Life
It's always fun to have a hobby in life. Hobbies can help keep the creative juices flowing for all ages. Some of the subjects within the book are: But where do you start?, History Of Dollhouses, Famous Doll Houses, Types Of Dollhouses, Tudor Dollhouses, Georgian Dollhouses, Victorian Dollhouses, Dollhouse Scale, Lighting and Electrical Items, Doors, Windows, Flooring and much, much more....