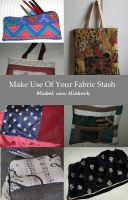 Make Use Of Your Fabric Stash
Anyone who enjoys sewing their own clothing and décor items, is an avid quilter, or is involved in various crafting hobbies, will automatically accumulate a large fabric stash. Your fabric stash could eventually become a storage problem, if you don't start a few new projects to utilize some of the stash.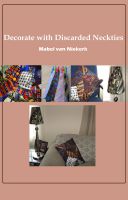 Decorate with discarded neckties
If you have a stash of discarded neckties lying about your home, then I've got great ideas for you to give them a new lease on life. Turn them into beautiful lampshades or patchwork cushion covers or tiebacks for curtains.