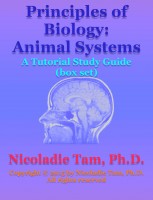 Principles of Biology: Animal Systems: A Tutorial Study Guide (box set)
by

Nicoladie Tam, Ph.D.
"Principles of Biology: Animal Systems" is a part of the Principles of Biology course series textbooks. It is a tutorial written in questions and answers format. It is a study guide with in-depth explanations. Each section is a modular unit that is self-contained for easy reading. The principles and concepts are introduced systematically so students can learn and retain the materials intuitively.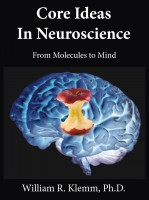 Core Ideas in Neuroscience
by

W. R. Klemm
Everybody needs to know something about their brain. But who wants to wade through a tedious textbook that tells you far more than you want to know? This book is organized as modules explaining the basic principles of 75 core ideas. You don't have to wade through it. You can dance through it, easily getting up to speed on just the few ideas you may need to know about at the moment.
Related Categories