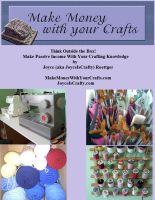 Make Money With Your Crafts
by

Joyce Roettger
Who doesn't need extra money? "Make Money With Your Crafts" is for all those crafters who would like to use their skills and knowledge to make money too. Perfect for moms, dads, grandparents, shutins, seniors, teenagers.....anyone with any kind of crafting skill can make money.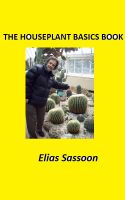 The Houseplant Basics Book
by

Elias Sassoon
Houseplants are meant to bring joy. This collection, originally published on Facebook, opens the door to this world of joy. I offer a no-frills approach to choosing and keeping indoor plants. My advice covers the ordinary tropical houseplants, cactus and succulents, bromeliads, and orchids. My approach is simple. I do not bombard readers with facts. My goal is to get spread the word. Good growing!