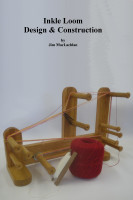 Inkle Loom Design & Construction
by

Jim MacLachlan
This is for anyone who wants to buy, design, &/or build an Inkle loom. They're great projects for woodworkers since they're fairly simple & generally forgiving to construct. I'll explain the basics, design considerations, & include plans/drawings for nine looms, from lap to floor size, along with ideas for others & possible modifications.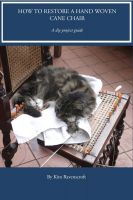 How To Restore A Hand Woven Cane Chair Seat
by

Kim Ravenscroft
How to replace a broken cane seat in a chair. A comprehensive fully illustrated diy guide for beginners clearly explaining every part of the six way weaving process. Written by a professional restorer, tried and tested for many years in paper form, this guide has helped thousands of people restore and recycle loads of furniture that may otherwise have been dumped!