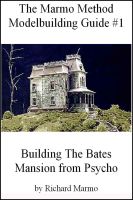 The Marmo Method Modelbuilding Guide #1: Building The Bates Mansion from Psycho
by

Richard Marmo
This guide details the construction of the 1/87th scale Polar Lights kit of the famous (or infamous) Bates Mansion featured is the classic movie Psycho. Construction techniques for a scratchbuilt hill to mount it on is included. Learn how to replicate chalky, cracked, weatherbeaten paint. Finally, scenicing/landscaping methods are described that tie everything together.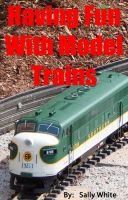 Having Fun With Model Trains
by

Sally White
Model trains must be one of the oldest and most awe inspiring hobbies for both young and old. These miniature trains have captured the imagination of people all over the world for many years. Once the love for model trains has bitten you, you will never look back and very few people that started this hobby will stop without any good reason. They will probably carry on right into old age!