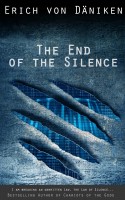 The End of the Silence
by

Erich von Däniken
Something about our past – the one that took place thousands of years ago – is not right. Erich von Däniken meticulously lists proven cases of cultural confrontations during which a technically superior civilization collided with a technically inferior civilisation. Erich makes a clean sweep. He locates and depicts inconsistencies that are about to be forgotten in our vast reservoir of knowledge.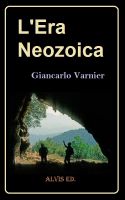 L'Era Neozoica
by

Giancarlo Varnier
L'era Neozoica o Quaternaria deve il nome alla comparsa e diffusione dell'Uomo e deriva dal greco "vita nuova" Va da 1,8 milioni di anni fa fino ad oggi. Le formazioni di quest'era si trovano rappresentate in tutte le terre emerse. Il Neozoico è diviso in due epoche: Pleistocene ed Olocene, che comprende l'epoca attuale e quella prossima del nostro futuro.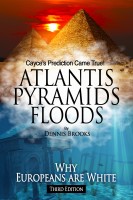 Atlantis Pyramids Floods: Why Europeans are White
by

Dennis Brooks
Plato's story tells about a war between Atlantis and Europe. Based on his writings, the continent of Atlantis was North America, Mexico held the main and largest city, Tampa was the first city, and a small island in Tampa was the island of Atlantis.