The Nineteenth Century Farmer In Upper-Canada
In his 1997 Master's Thesis, the author studies the zooarchaeological remains from four historic sites in Ontario, paying close attention to the manner in which these faunal remains were butchered. In his analysis, James introduces culturally relevant quantitative units in order to draw conclusions about the nature of the self-sufficiency of the earliest settlers in Upper Canada.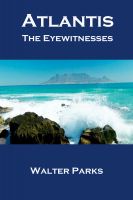 Atlantis The Eyewitnesses
(5.00 from 1 review)
Many believe that Atlantis was a myth created by Plato. Well Plato the Greek was not the first to write about it. We have found a very much earlier document. It was written in 9619 BC, about 9,250 years before Plato's writing. This ancient document is believed to be the oldest document that has survived almost intact down through the ages. It proves that Atlantis was real.