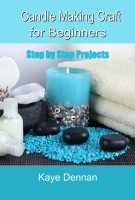 Candle Making Craft for Beginners
by

Kaye Dennan
A step by step project book for beginner candle makers but which also explains candle safety and lists all the tools needed to make candles at home. Color pictures to show various candle ideas.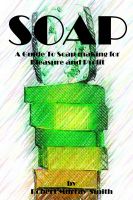 Soap - A Guide To Soap Making for Pleasure and Profit
by

Robert Murray-Smith
Making soap at home can be a fun and rewarding experience and seldom takes more than an hour and a half out of your time. However, many of you may have been put off trying out this hobby after reading about all the dangers and cautions that go into soap making. This book is all about showing you how simple, safe and easy it actually is and how you might go about making a business out of it.