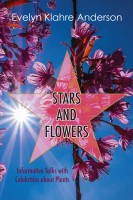 Stars and Flowers
by

Evelyn Klahre Anderson
During her many years as an outdoors columnist in the '80s and '90s, Evelyn Klahre Anderson spoke to political figures, Broadway stars, famous scientists, astronauts, recording artists, network newsmen, environmentalists, comedians, and even former presidents and their wives in her quest to learn the impact that plants and flowers had on the lives of these larger than life personalities.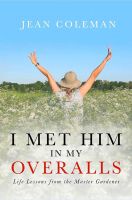 I Met Him In My Overalls
by

Jean Coleman
From composting carrot shavings, grass clippings, and horse manure to weeding pesky, prickly plants, I Met Him In My Overalls draws vivid parallels between garden tasks and life. In her commercial flower garden, Jean Coleman saw biblical principles simply displayed and she drew closer to God in the process. Join her garden journey and get a poignant view of life from a heavenly perspective.