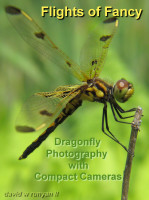 Flights of Fancy
by

David W Runyan II
Flights of Fancy is a book about dragonflies; scientific facts regarding their anatomy and behaviors and techniques for approaching them, befriending them and capturing their portraits using simple gear. The book concludes with a gallery of images presenting the beauty and curiosity of these fascinating aviators.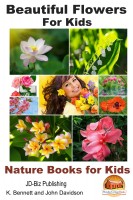 Beautiful Flowers for Kids
by

K. Bennett
Flowers are a beautiful part of nature's great diversity, and have delighted the human race for thousands of years. And because of their adaptable nature, flowers have been used in many ways. Did you know some flowers used to be so valuable they cost more than gold? Yes, they did!