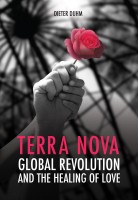 Terra Nova: Global Revolution and the Healing of Love
by

Dieter Duhm
"Terra Nova: Global Revolution and the Healing of Love." is the essence of over forty years of work on the question of whether humanity and the Earth can be healed. It shows how a morphogenetic field of peace is organized from within, and to what forces it could connect in order to oppose the global forces of violence and so make possible a future without war.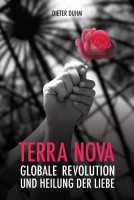 Terra Nova. Globale Revolution und Heilung der Liebe
by

Dieter Duhm
"Terra Nova" beschreibt das Bild einer neuen Kultur: eine Erde ohne Krieg, eine Gesellschaft ohne Gewalt, eine Liebe ohne Lüge, ein Leben ohne Angst. Der Autor entwirft die neue Erde nicht nur in der Theorie, sondern spricht bereits aus der konkreten Erfahrung ihrer Entstehung. Das Buch ist die Essenz seiner über 40-jährigen Pionierarbeit im Aufbau funktionierender Gemeinschaften.
Related Categories