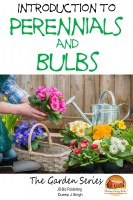 Introduction to Perennials and Bulbs
by

Dueep J. Singh
Why are perennial plants so popular in the garden? For a gardener, this is an affirmation that he is a serious gardener, and he intends to have so many plants growing in his garden, that it will never look bare and empty. The word perennial is of course not going to refer just to perennials with which you make your hedges or fill in your beds, but also to trees and shrubs.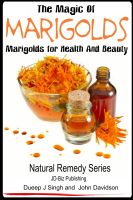 The Magic of Marigolds - Marigolds for Health and Beauty
by

Dueep Jyot Singh

&

John Davidson
I was under the impression that the beautiful Marigold was just an ornamental flower looking great in my garden, until I found out that it was an herbaceous perennial, used in herbal medicines, natural remedies, and also in beauty recipes. So, this book is going to tell you all about the magic of marigolds, how to see them grow and flourish in your garden, and also use them in cooking.