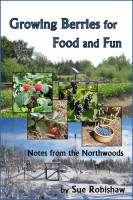 Growing Berries for Food and Fun: Notes from the Northwoods
by

Sue Robishaw
Picking fresh berries from your own home-grown plants is a treat no matter where you live, but in the cold short season climate of the northern Midwest there is a special satisfaction. Between the long winters, short summers, wild critters, busy schedules and varied weather it is a real joy to finally hold in your hand sun ripened fruit that you grew. This book helps you get there.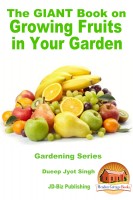 The Giant Book on Growing Fruits in Your Garden
by

Dueep Jyot Singh
When Mother Nature blessed the new born earth with life forms millenniums ago, the diversity of one celled creatures took up different lines of evolution due to climatic changes and mutations. That is when plant life evolved along with animal life. And that is how the surface of the earth was covered with lush fruitful vegetation, which flourished and evolved in different climates.