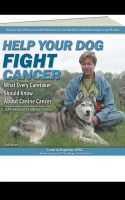 Help Your Dog Fight Cancer: What Every Caretaker Should Know About Canine Cancer
by

Laurie Kaplan
Fifty percent of the 65 million dogs in the U.S. will have cancer, yet most caretakers know little or nothing about caring for a dog with cancer. Help Your Dog Fight Cancer educates owners about causes, prevention and early detection. It covers diagnostics, treatment options, traditional and holistic therapies and home care options including diet, side effect remedies and supplements.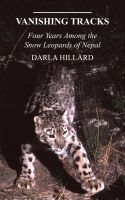 Vanishing Tracks: Four Years Among the Snow Leopards of Nepal
by

Darla Hillard
This is the extraordinary account of the first scientific expedition to radio-collar and study the rare, elusive snow leopard in its natural habitat. It is also a story of love and high adventure that provides a fascinating, affecting profile of a people inhabiting one of the most isolated and inhospitable regions in the world—the Kanjiroba Himal of western Nepal.