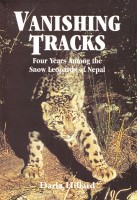 Vanishing Tracks: Four Years Among the Snow Leopards of Nepal
by

Darla Hillard
This is the extraordinary account of the first scientific expedition to radio-collar and study the rare, elusive snow leopard in its natural habitat. It is also a story of love and high adventure that provides a fascinating, affecting profile of a people inhabiting one of the most isolated and inhospitable regions in the world—the Kanjiroba Himal of western Nepal.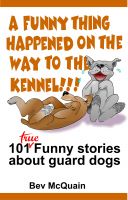 A Funny Thing Happened on the Way to the Kennel
by

Bev McQuain
(4.33 from 3 reviews)
My lifelong experience with man's best friend includes forty years as owner of Canada's largest canine security company. With hundreds of dogs, and hundreds of security officers over the years, there have been myriad humorous events; some hilarious, some bizarre. Now that I'm retired, I find myself recalling and chuckling, so rather than laugh alone, I have documented them here. Enjoy!
Related Categories