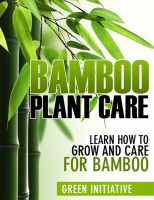 Bamboo Plant Care - How to Grow and Care for Bamboo
by

Green Initiatives
The Bamboo Plant Care book discusses everything you need to know about growing and caring for Bamboo. Learn about the bamboo plant types, growing bamboo plants, bamboo care, indoor bamboo, growing bamboo indoors, clumping bamboo, transplanting bamboo, bamboo seeds, and even popular bamboo crafts such as flooring, fencing, blinds and much more.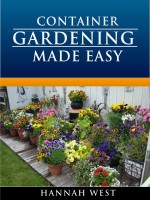 Container Gardening Made Easy
by

Hannah West
Here's what you'll learn inside "Container Gardening Made Easy: How to Create a Beautiful Container Garden (Even if You Don't Have a Green Thumb)": - What types of herbs, vegetables, fruits & flowers grow well in containers - Using the right sized containers for what you want to grow - Using "healthy" containers to ensure your plants don't die Plus much more!