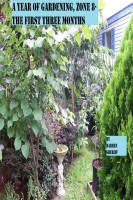 A Year Of Gardening, Zone 8- The First Three Months
by

Darren Sheriff a.k.a. The Citrus Guy
Have you always wondered, WHAT could you be doing in your yard at any given time during the year? This e-book will give you the first three months, of a soon to be entire year collection, for a Zone 8 gardener. There are little tricks in it that can be used by other zones also. What veggies to plant, when to fertilize, what you should and should not be pruning, and more!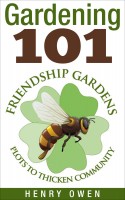 Gardening 101: Friendship Gardens
by

Henry Owen
(5.00 from 1 review)
Friendship Gardens is a nonprofit project teaching gardening and growing food for Friendship Trays, Charlotte's meals on wheels program. This ebook is our 'Gardening 101' guide designed to help gardeners grow more food. If you are ready to start growing some of your own food, this book can help.