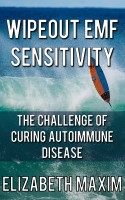 Wipeout EMF Sensitivity: The Challenge of Curing Autoimmune Disease
by

Elizabeth Maxim
Elizabeth Maxim spent years searching for a cure for EMF Sensitivity. Though she was successful, her journey of healing was long, and difficult. Wipeout EMF Sensitivity: The Challenge of Curing Autoimmune Disease is the story of the mental, emotional, and spiritual challenges of autoimmune disease and the natural approach to healing them.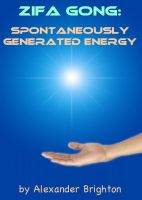 Zifa Gong: Spontaneously Generated Energy
by

Alexander Brighton
Spontaneously generated energy (zifa gong) is exactly what it says. It is the practice of spontaneously generating energy inside your body for the purpose of self-repair, self-healing and self-enhancement. As a form of qigong, zifa gong is the simplest form of qigong to learn and practice. This book provides an introduction to its theory, practice and potential usefulness.
Related Categories