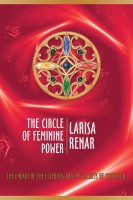 The circle of feminine power: the energy of the elements and the secrets of seduction
by

Larisa Renar
Larisa Renar invites you into a world where the various elements and streams of energy play no less a role than the exchange rates and where relationships don't simply develop, but are artfully built according to the laws of psychology, and where legends become reality. Female energy rituals are here presented for the first time in a fascinating way and through an impressively effective system.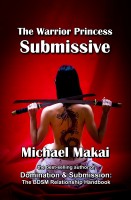 The Warrior Princess Submissive
by

Michael Makai
(5.00 from 3 reviews)
WINNER: 2015 Golden Flogger Award for Best Nonfiction BDSM Book of the Year! She isn't your typical D/s submissive. She is wicked-smart, strong-willed, uber-competent, ultra-competitive, synergistic, switchy, and a crusader. She's no one's doormat; never a victim. The Warrior Princess Submissive is a kick-ass sub for the 21st century, and the hope and salvation of the BDSM lifestyle.
Related Categories